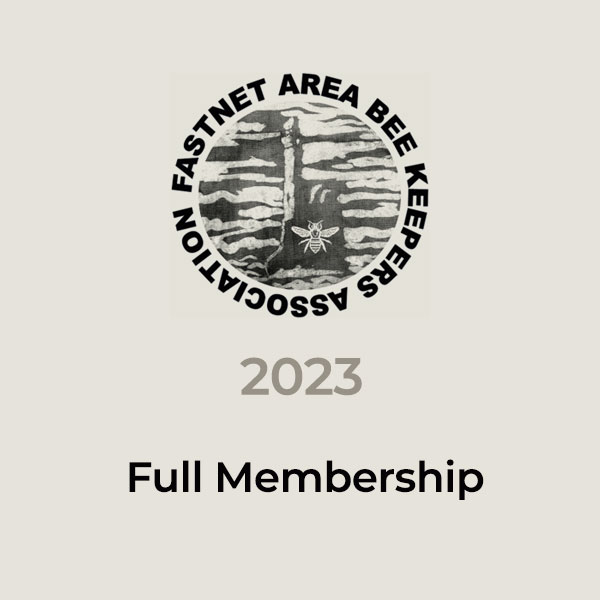 FABKA 2023 – Full Membership
€75
Covers membership of FABKA and includes FIBKA capitation fee of €48, which since January 2013 covers affiliation, 3rd party insurance PLUS the monthly magazine "An Beachaire".
SKU:

FABKA-2023-FULL
Category: Fees
2023 Fees: All fees are due on or before Jan 2023 to ensure uninterrupted delivery of An Beachaire magazine and access to FIBKA insurance, etc.
There are lots of benefits to joining the Fastnet Area Beekeepers Association, and we're delighted to welcome new members. For a small membership fee, you'll be able to meet local beekeepers at all levels to share knowledge and help solve day-to-day beekeeping problems.
Benefits
Affiliation with FIBKA
A monthly subscription to An Beachaire, FIBKA's monthly beekeeping magazine
Access to FIBKA library
Third Party Insurance via the FIBKA scheme
Regular beekeeping lectures
Beekeeping support and help
A local community of friendly beekeepers at all levels
We look forward to meeting you!
---
Other Payment Methods
Pay in person at any meeting
Or, send a cheque to our treasurer as detailed in the membership form
Or, send a bank transfer to our account:

BIC: AIBKIE2D
IBAN: IE62 AIBK 9363 7516 0540 27
Important note: please include your name on any transfer and contact us to let us know.